FUCK OFF: KAVINSKY

Kavinsky (Record Makers/FR)
Marvin Suggs (Pink-Pong/Oye Records/D)
Pat Ferry (Audiotrucs/D)

KAVINSKY: "Fuck all and just party".
An diesem Freitag ist mit Kavinsky ein Headliner am Start, der spätestens seit der Tour mit Daft Punk zu den ganz Großen des Business zählt. Im Jahre 2007 hat man ihn sonst an der Seite von SebastiAn, The Rapture oder Justice gesehen. Bereits Anfang 2006 erschien der Pariser Vincent Belorgay unter dem Künstlernamen Kavinsky mit seinem Erstling "Teddy Boy EP" wie aus dem Nichts. Mit seiner einmaligen Mischung aus alten "Gore"-Filmen der 80er und modernen Elektro-Beats wuchs sein Bekanntheitsgrad innerhalb kürzester Zeit. Die erfundene Geschichte und visuelle Gestaltung um sein Künstler-Ich Kavinsky sorgte zudem für weitere Anhänger in der stetig wachsenden Fangemeinde des Franzosen. Auf Record Makers, bei dem auch Sebastien Tellier oder Sex In Dallas unter Vertrag sind, veröffentlichte er 2007 seine zweite EP "1986" – benannt nach dem Jahr seines Autounfalls mit seinem Ferrari Testarossa. Und das klingt dann natürlich schwer nach Miami Vice. Mittlerweile ist mit schön getuntem Breitwand-Melodie-Techno auch die Fortsetzung zu dieser Platte erschienen, die im SebastiAn Remix die Videospielfreaks von "GTA IV" erfreut. Kavinsky ist ein enger Vertrauter der Ed Banger Crew und so spielt er auch eine Hauptrolle in dem Film "Steak" von Mr. Oizo. Im Jahre 2010 erschien an der Seite von Lovefoxxx "Nightcall" ein abartig guter Track zu einem extrem guten Film. Wenn er auflegt, kommt der Sound in der typischen "Fuck all and just party" Manier daher – pumpend, hart, dreckig. Als echter Frenchy hinter den Decks gilt man aber erst dann, wenn man auch die Tracks von anderen Musikgenres in die Nacht erschallen lässt – das kann dann beispielsweise Rage Against The Machines "Killing In The Name Of" oder Jermaine Jackson & Pia Zadora's "When The Rain Begins To Fall" sein. Und als Fan der 80er kommt einer wie Kavinsky dann auch mal im rosa Shirt und der bekannten Ray Ban "Wayfarer" (übrigens auch ein Track von ihm) und sieht aus, als wären Sonny Crockett und er die besten Kumpels. An der Seite von Marvin Suggs und Pat Ferry nimmt er uns mit auf den "Pacific Coast Highway".
http://soundcloud.com/deadcruiser
http://soundcloud.com/marvinsuggs
Text: Roland Grieshammer
Kavinsky

(Record Makers/FR)
Elektro
Marvin Suggs

(Pink-Pong/Oye Records/D)
Elektro
Pat Ferry

(Audiotrucs/D)
Elektro
NEWSLETTER
NEWS
OUR NEWSLETTER

You like to win
some freetickets?
Then subscribe
above for our
weekly newsletter.
MIXCLOUD

Check out
Gretchen Sounds @ Mixcloud!
PRESALE

All our presale
tickets BELOW (!)
are always
available at
Oye Records,
Oderbergerstr. 4
10435 Berlin
PRESALE

Sa 28.12
20.00
SOLIKONZERT: HERR VON GRAU
BOX1
*live*
Herr von Grau
Amewu
Chefket
4xSample
E-Rich
Wyn Davies
Egoland
Phase (Team Avantgarde) & Gris
*DJ's*
Robin Drimalski
Red Robin
Koljah

BOX2
Paul Pre (Vast)
Mo Delicious (Vast)
Grizzly Adams (Beatevolution)
André Langenfeld
Kraatz
Donald & Rave (hhv.de)

Herr von Grau

Di 31.12
23.00
GRETCHEN GOES 2014: CLARK & EMIKA
Electronica & Elektro Clark (Warp/UK) *live*
Emika (Ninja Tune/UK) *live*
Delfonic (Oye Records/D)
Soulmind (Joint Breaks/D)
The Sexinvaders (Pink-Pong/D)
Drum'n'Bass & Dubstep N'Dee (Recycle/D)
Upzet (Out of Mind/D)
Reaf (Pumped Up Kicks/D)
Hybris Dave (Pumped Up Kicks/D)
White MC (Recycle/D)
Phonomat (Icon/D)


Box3: Funk & House
The Henrik Maneuver (Solar/SWE)
Phonomat (Icon)

Koka 36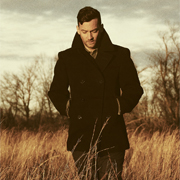 Sa 15.03
19.00
BONOBO LIVE - THE NORTH BORDERS TOUR 2014 @ C-HALLE
Bonobo (Ninja Tune/UK)


Doors 19h
Start 20h
@ Columbiahalle
Columbiadamm 13-21
10965 Berlin

Koka 36 Eventim

Sa 22.03
19.30
ROBERT GLASPER EXPERMINENT - THE BLACK RADIO TOUR
Robert Glasper (Blue Note Records/USA) *live*


Doors 19:30
Show 21:30

Koka 36 Eventim