NEWSLETTER
NEWS
OUR NEWSLETTER

You like to win
some freetickets?
Then subscribe
above for our
weekly newsletter.
MIXCLOUD

Check out
Gretchen Sounds @ Mixcloud!
YOU NEED VINYL?

Our favourite
record store:
Oye Records
Oderbergerstr. 4
10435 Berlin
and Friedelstr. 49
12047 Berlin
PRESALE

Do 19.02
20.00
UNTIL THE RIBBON BREAKS & DREAM KOALA & WILLIAM ARCANE
Until The Ribbon Breaks (UK)
Dream Koala (FR)
William Arcane (UK)

Koka 36 Eventim

Do 07.05
23.00
ODESZA
Odesza (USA)
Delfonic
Soulmind
u.a.

Koka 36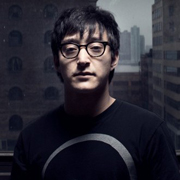 Sa 09.05
19.30
SHIGETO
Shigeto (USA) *live*
Support: Yosi Horikawa (JP) *live*

Koka 36

Fr 29.05

KST: KHALIFÉ/ SCHUMACHER/ TRISTANO
KST: Khalifé/Schumacher/ Tristano (LU/LB) *live*

Koka 36 Eventim

Sa 11.07
19.30
DAF *LIVE*
DAF (Deutsch Amerikanische Freundschaft/D) *live*
Support: DOGPOP

Krasser Stoff